Seated Acupressure Massage
Seated Acupressure massage – Onsite Massage Workshop
26th & 27th October 2019. – £160.00 + assessment fee.
The Therapy Centre, Salisbury.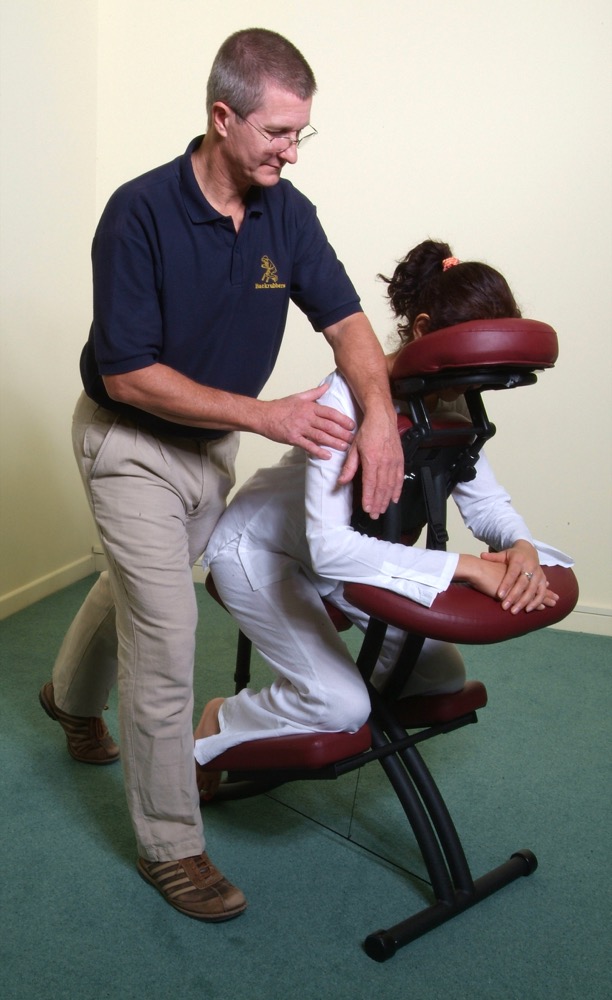 Seated Acupressure massage or On Site massage is an upper body massage performed through the clothes whilst seated on a specially designed chair. This 2 day workshop is ideally suited to 2nd year shiatsu students, shiatsu practitioners and practitioners of other massage and bodywork therapies as continuing practitioner development (CPD), or who simply wish to further their practices and learn new skills. On-Site or seated acupressure massage is fun to learn and a valuable addition to anyone's practice.
What's it all about?
On Site massage was developed in the USA in 1986 and has become increasingly popular since then. On-site or Seated Acupressure massage is an immediate stress buster, working to relieve tired aching muscles in the short term and, due to it's ability to relieve stress, maintaining overall health in the long term.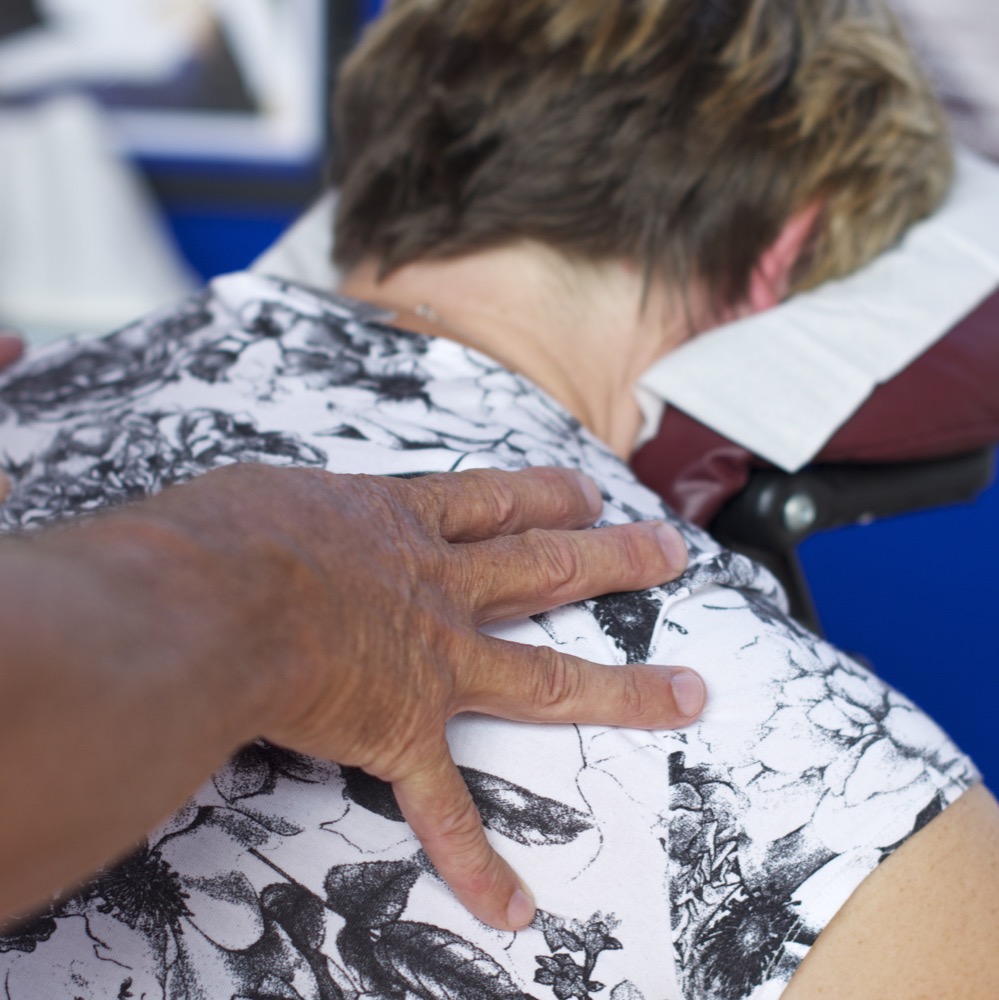 The sequence is based on the techniques of Shiatsu and Anma, traditional Japanese bodywork systems. It incorporates over 60 specific stress release points on the head, neck, shoulders, arms and back, to leave the client relaxed and calm yet energised and alert. The sequence has been developed to produce the maximum beneficial results for the client in just 20 minutes. Received fully clothed it can be given anywhere from the office to shopping centres, exhibitions and parties.
Previous training in massage including anatomy physiology is required as a basic knowledge of Human anatomy and physiology is essential.
Course Content.
 Day 1 introduces you to the seated acupressure massage form and to working on the specially designed massage chairs:
– Overview of the course content
Introduction to working in the chair and to the different types of chair
How to set up the chair and seat your client.
Application of pressure through body weight and body mechanics to allow you to complete up to 15 twenty minute sessions in a day..
Contraindications to use of On-site/seated acupressure massage.
Correct posture and use of body weight to apply techniques.
Use of hands, thumbs and forearms to apply pressure.
The 25 minute Seated Acupressure Massage sequence
Day 2
By the end of day 2 you will be able to complete a 10 or 20 minute seated acupressure massage:
Review and fine tune the 20 minute sequence.
Correct use of posture and body weight
Identifying and fine-tuning any techniques students are uncertain about.
Adapting the 20 minute routine to create a 10 minute form for the upper body, back, neck, shoulders, arms and head.
Shiatsu technique for channels, stretching and joint mobilisation.
Feedback and guidance on technique.
Feedback and guidance on technique.
Assessment procedure.
The assessment is optional for Shiatsu practitioners and graduates of SSUK ratified Schools but for those not trained in Shiatsu it is obligatory . The cost of the assessment is £45.00
On completion of the 2 days you will receive a certificate of attendance for CPD purposes, if you require a full certificate you will need to do the assessment module.
Before taking the assessment students will be asked to complete 50 treatments on at least six different volunteers
The assessment will consist of a Practical Assessment (25 minute chair massage on tutor) and short verbal test on contra-indications, use of points, ethics etc. This date is flexible and can be arranged with a tutor when all 50 treatment records have been completed. Please allow 45 minutes to 1 hour for the assessment. The assessment must be taken within six months of the initial training, otherwise you will be asked to attend a refresher day or a private tutorial.
For more information please complete the contact form.