Studying Shiatsu or Qigong with us can open the door to a new and inspiring career and way of life. Learning Shiatsu is not only fun but is also beneficial for your own health and well being , for many people it is the beginning of a journey of change.
Studying Shiatsu does not mean you have to become a practitioner and develop a new career. Some students learn primarily because they wish to improve their own health or learn a new skill and because they enjoy giving Shiatsu to family, friends and colleagues.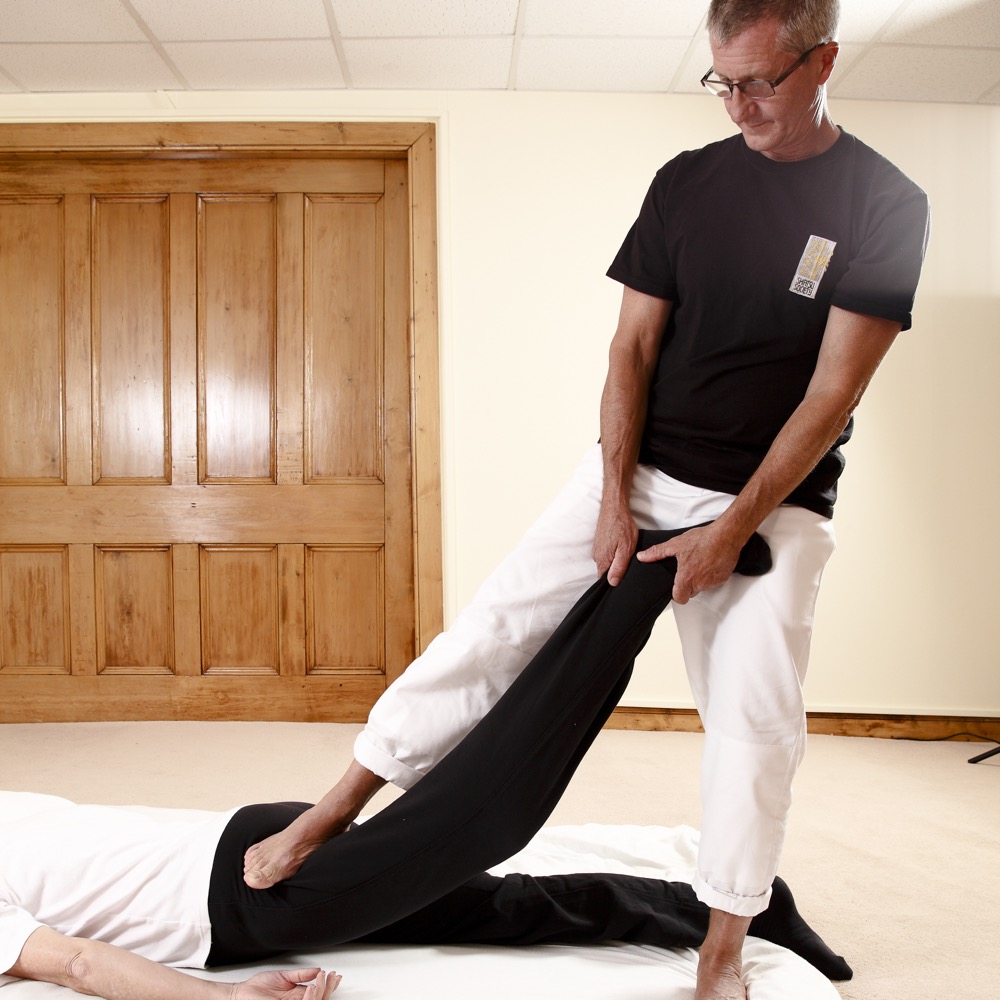 As well as our Shiatsu courses we also offer training in Seated Acupressure (On-Site massage) and Sotai courses. We also run Taiji Shibashi Qigong workshops and teach Usui Reiki.
Our courses are fully ratified by the Shiatsu Society UK and after completing the three year practitioner diploma course a you can gain immediate entry onto their register of members.
WHY STUDY WITH THE SCHOOL OF FIVE ELEMENT SHIATSU?
The courses of the School of Five Element Shiatsu adhere to the curriculum developed by the Shiatsu Society (UK). Graduates of our diploma have a nationally recognised level 4, fully insurable qualification.
We are a well established and experienced school.
We have a set syllabus and structure to our courses, which all our teachers follow.
Our courses are supported by a comprehensive interactive online course and high quality handouts, which build into a valuable comprehensive source of future reference.
We have a highly experienced and enthusiastic team of teachers bringing a variety of skills and a wealth of experience.
We focus on developing self-awareness and better health for our students. Our courses include exercises designed to increase flexibility and promote general health and wellbeing.
We offer courses that give you flexibility; you may take a break after any module and rejoin the course at a later date.
Our courses are excellent value for money compared to other similar schools and colleges.
We provide a friendly and peaceful environment in which to study.
Courses:
For more information on our courses please follow the links below or on the drop down menu at the top of the page.
Salisbury: 11 weekends starting September 2022
This course starts with the beginners course and continues on for a further 8 weekends.
Provisional dates: Due to Covid-19 we are not certain when we will resume courses, please email for current information and updates.
This course leads to a Certificate in Japanese Acupressure Massage and forms the first year of the level 4 practitioner diploma.
Venue: The Therapy Centre, Winchester Street, Salisbury.
Cost:£1950.00