Shiatsu Courses and Workshops
Studying with us can open the door to a new and inspiring career and way of life. Learning Shiatsu is not only fun but is also beneficial for your own health and well being , for many people it is the beginning of a journey of change.
Studying Shiatsu does not mean you have to become a practitioner and develop a new career. Some students learn primarily because they wish to improve their own health or learn a new skill and because they enjoy giving Shiatsu to family, friends and colleagues.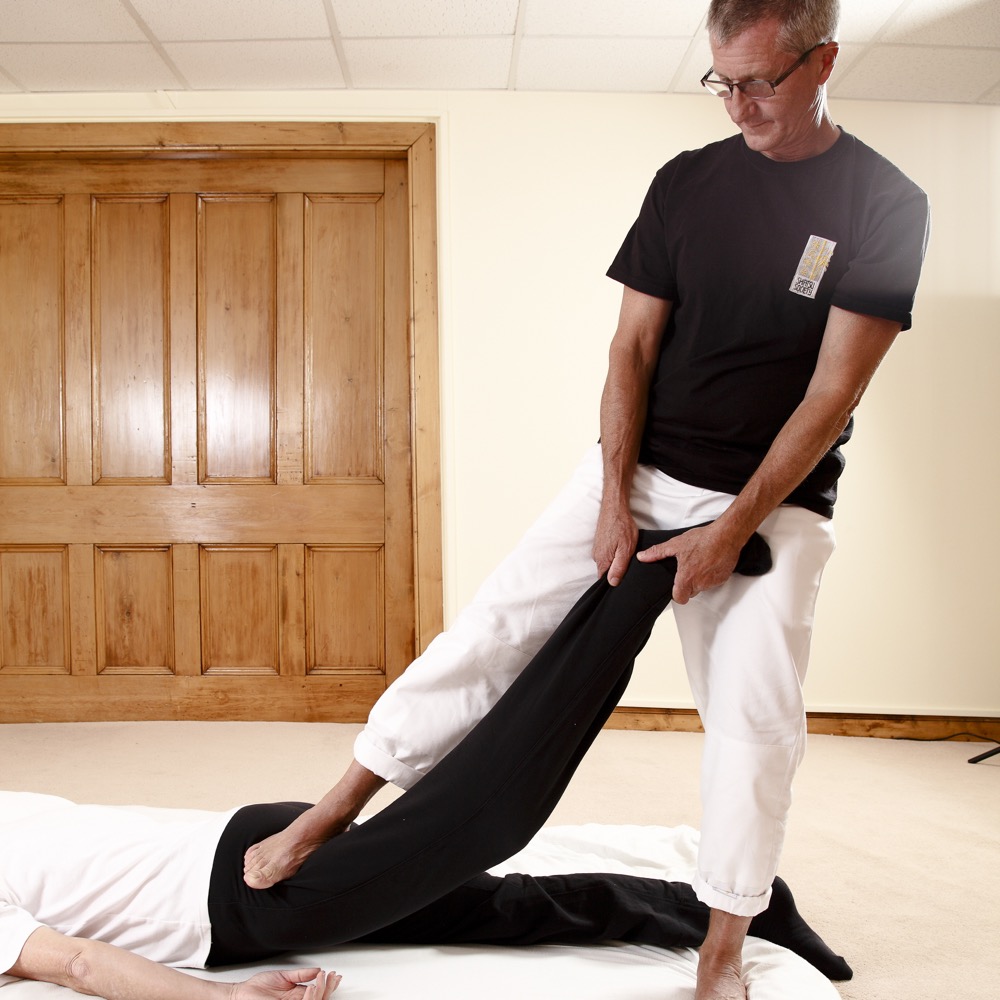 We provide professional training in a full range of courses to take you from novice to practitioner including short beginners courses, certified one year Japanese Bodywork courses and 3 year professional practitioner diploma courses.
As well as our Shiatsu courses we also offer training in Seated Acupressure (On-Site massage) and Sotai courses. We also run Taiji Shibashi Qigong workshops and teach Usui Reiki.
FESS courses are fully ratified by the Shiatsu Society UK and after completing the three year practitioner diploma course a you can gain immediate entry onto their register of members.
Courses:
For more information on our courses please follow the links below or on the drop down menu at the top of the page.
Seated Acupressure Massage – On-Site Massage Workshop
Salisbury: Saturday 11th & Sunday 12th November 2017
10.00am to 5.00pm both days
Cost: £160.00
Beginners Introduction to Shiatsu
Salisbury: 3 Weekends: January 13/14, February 10/11, March 10/11 2018
Cost; £395.00
Japanese Bodywork Certificate – Acupressure and the Foundations of Shiatsu.
Salisbury: 11 weekends starting January 13/14th 2018
This course starts with the beginners course and continues on for a further 8 weekends.
January 13/14, February 10/11, March 10/11, April 14/15 , May 12/13, June 9/10, July 7/8, September 8/9, October 13/14, November 10/11, December 8/9 2018.
This course leads to a Certificate in Japanese Bodywork.
Venue: The Therapy Centre, Winchester Street, Salisbury.
Cost:£1650.00
Shiatsu Practitioner Certificate Year 3 (stage 4) 2017-2018
This is the Students Clinical practice year and leads to certification on successful completion
Sept 2nd & 3rd 2017, Sept 30th & Oct 1st, Nov 4th & 5th, Dec 2nd & 3rd, Jan 6th & 7th, Feb 3rd & 4th, Mar 3rd & 4th, April 7th & 8th, May 5th & 6th, June 2nd & 3rd, June 30th & July 1st, July 28th .