Shiatsu Foundation Course
Beginners Course – Shiatsu for Family and Friends
Salisbury Course Dates: Will start in Summer 2022, dates to be announced
Cost £450.00
The shiatsu for family and friends beginners course will run over three weekends at Bodywise Pilates in Salisbury. It is designed to teach you the basic sequences used in Shiatsu Treatments. On completion of these six days you will be able to provide family and friends with relaxing shiatsu massage treatments. This module forms the first stage of our certificate in Japanese Acupressure Massage course which runs over a further eight weekends. This is also the first module of our shiatsu practitioner course.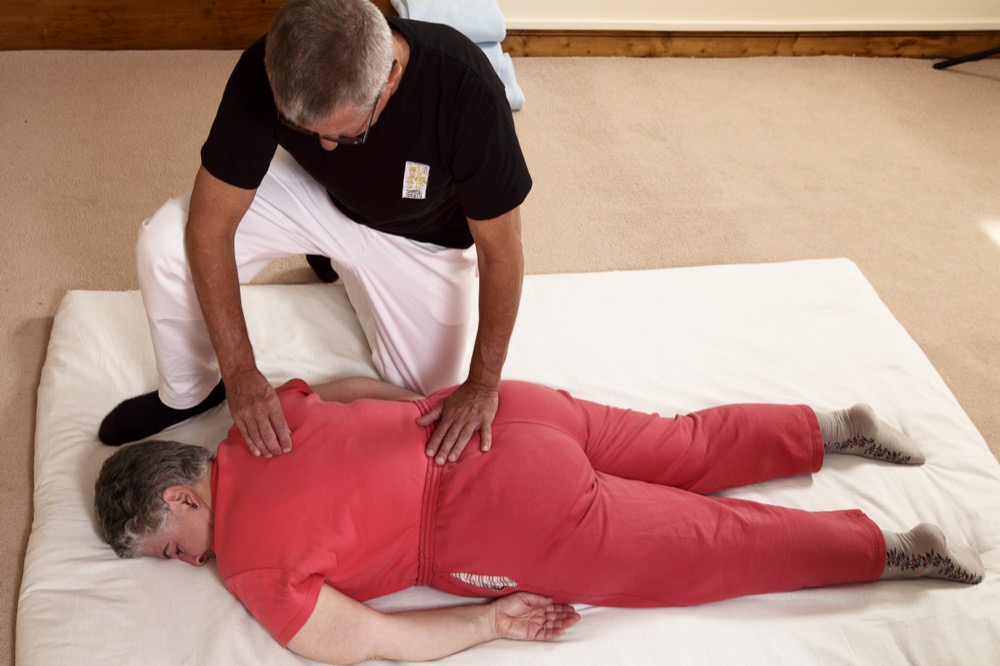 All days will start at 10.00 and finish at 5.00pm with a break for lunch. The course is very hands on and theory is kept to a minimum at this stage.
Course Content:
Principles of Shiatsu technique application; How to use palms, fingers, thumbs, forearms, elbows, knees and feet; correct use of body weight; how to offer maximum support and connection; and how to maintain a fluent continuity of technique.
Technique sequences in face down, face up and side positions; Three simple, safe and effective full body Shiatsu routines which can be applied immediately to family and friends.
Methods to tonify, calm or disperse Ki; Including the Kyo/Jitsu method.
Introduction to Ki, Channels and Tsubos (pressure points); An explanation of what Ki is and how it circulates; with an overview of the channels through which Ki flows; plus a description of what constitutes a tsubo (pressure point).
Tao, and Yin / Yang & Five Element theory; An introduction to the relationship between humans, 'energy' and nature and the interaction between the basic 'Elements' of nature: Water, Wood, Fire, Earth, Metal according to the theories and philosophy of oriental medicine
 General contra-indications; Circumstances and conditions when Shiatsu should not be applied.
Regular practical feedback and evaluation; One to one feedback on your practical technique.
Self Study
All of our courses are part time with attendance over evenings, single days and weekends but for our certificated courses you will need to allow for 4 – 6 hours of self directed home study per week.
Venue: Bodywise Pilates, Volpoint House, Blakey Road, Salisbury, SP1 2JG
For full course dates and more details please email us using the contact form or download the registration form.