Introduction to Shiatsu, Basic Skills Workshop
Introduction to Shiatsu – Basic Skills Workshop:
Dates for our next one day workshop: – Summer 2022
Join us at 10.00am for an optional one hour qigong class followed by the shiatsu basic skills workshop from 11.00 to 16.30
This workshop will be held at the Bodywise Pilates in Salisbury.
Our Shiatsu basic skills workshops are a fantastic opportunity to learn Shiatsu massage skills to benefit yourself, family and friends.
This one day workshop is full of practical learning that will give you new skills to enjoy with family and friends and is an ideal introduction for anyone who wishes to try Shiatsu before committing to a longer course.
A typical workshop will include:
Shiatsu to the back, shoulders and neck, hands and feet
A simple routine for facial shiatsu
First aid acupressure points for various symptoms
Simple exercises and techniques to develop your energy
Contraindications to treatment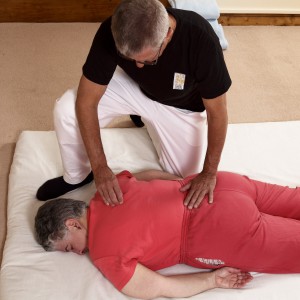 Cost or Investment
£50 per person or £90 if 2 people book together
Please note that this fee is non-refundable.
If you have paid in advance but then cannot attend the Introduction to Shiatsu Day, it may be possible to book onto an alternative workshop.
Venue: 
Please contact us for details of the Venue
10.30am to 4.30pm
What to wear and bring to these classes
Please wear loose, comfortable clothes with bottoms such as leggings or tracksuit, plus a clean pair of socks. It is best not to wear jeans as they can be uncomfortable for Shiatsu. We will provide comprehensive notes but please bring some paper and a pen in case you wish to take notes.. Refreshments, tea and biscuits will be provided.
Please email us for more information.