Taiji Qigong Shibashi Workshops
Our next series of Taiji Qigong Shibashi Workshops will be held in  Salisbury and Ealing in 2019. We plan to run a series of one day workshops covering all three sets at each location.
The Taiji Shibashi Qigong series are a beautiful and flowing exercise system that is suitable for all, a delight to practice, relaxing and extremely beneficial to your health and wellbeing. Our TaiJi Shibashi Qigong Workshops are easily accessible to all ages and levels of fitness and are kept light hearted and fun. Although easy to practice there is a danger that attending TaiJi Shibashi Qigong Workshops and practicing regularly can seriously benefit your health.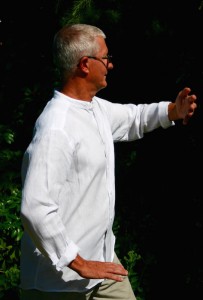 Monday March 4th 2019 – Set 1, a four week beginners course Monday mornings form 09.30 to 10.30 – Cost £48.00. Suitable for all ages.
Venue: On Route Health. 44 – 46 South Ealing Road, Ealing, W5 4QA
Sunday April 7th 2019 – Set 1: This is the foundation set and is a prerequisite for learning the other two. It provides an introduction to qigong breathing and focuses on opening the meridians of the upper body.
10.30 to 4.30 – Cost: £50.00
Venue: Bodywise Pilates. Salisbury
Sunday July 21st – Set 2 – This set focuses on opening the meridians of the lower body, resulting in improved balance, body coordination and endurance. It builds upon techniques learnt in the first set and is an excellent preparation for those who wish to learn Zhan Zhuang or standing qigong.
10.30 to 4.30 – Cost: £50.00
Venue: Bodywise Pilates. Salisbury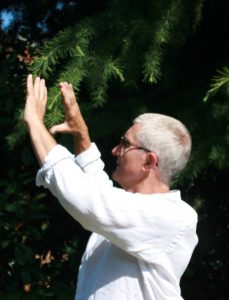 Set 3: Marks a pivotal point in ones practice, a transition point from Qigong to Neigong. It is a beautiful fusion of Chinese Qigong and Tibetan Tantric practice. In this set we make the transition from an external practice using body movements to guide the Qi to Neigong, an internal more refined and deeper practice. In this process careful attention needs to be given to attaining the wuwei state and understanding the processes and practices of inner alchemy. You will need to have attended TaiJi Shibashi Qigong Workshops 1 & 2 before studying this set and have been practicing them for long enough to be competent.   
Our next workshop is Shibashi 3 on Sunday 22nd September 2019
Venue: Bodywise Pilates Studio,
Volpoint House, Blakeney Road,
Salisbury, Wiltshire, SP1 2JG