Taiji Qigong Shibashi Workshops
We are pleased to announce that we are getting back to teaching and our first workshops are being planned for later in the year. We will start with a day focussing on set one in the morning followed by set two in the afternoon.
 
Let's do Shibashi – Qigong workshops  will  resume  later  in  the  year.
The workshop will run from 10.30 to 16.30 and costs £50.00
The Tai Chi Shibashi Qigong series are a beautiful and flowing exercise system that is suitable for all, a delight to practice, relaxing and extremely beneficial to your health and wellbeing. Our Tai Chi Shibashi Qigong Workshops are easily accessible to all ages and levels of fitness and are kept light hearted and fun. Although easy to practice there is a danger that attending Tai Chi Shibashi Qigong Workshops and practicing regularly can seriously benefit your health.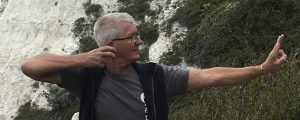 Venue: Bodywise Pilates Studio,
Volpoint House, Blakeney Road,
Salisbury, Wiltshire, SP1 2JG