School of Five Element Shiatsu and Tai Chi Qigong
The School of Five Element Shiatsu was founded to teach the fundamentals of Traditional Eastern healing arts and to increase awareness of Shiatsu and Acupressure, Tai Chi (TaiJi) Qigong Shibashi and Reiki.
Covid-19 Update: Lockdown the Sequel.
Our teaching venues are once again closed due to the ongoing virus situation and we have taken the decision not to begin any new courses until spring 2021.
Hopefully everything will be back to normal by then. In the meantime we are working hard to update our courses and develop an online teaching platform. 
Level 4 Diploma in Shiatsu (RQF)
Our three year professional Shiatsu Practitioner course is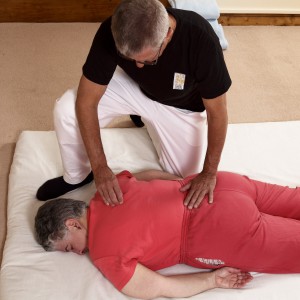 Now a Government Recognised Qualification as well as being fully ratified by the Shiatsu Society UK
Shiatsu Courses:
Our next shiatsu foundation course is now scheduled to begin Spring 2021 and run for 12 weekends.
This is a standalone course and is also the first year of our practitioner diploma. For full details click here.
Tai Chi Shibashi Workshops:
TaiJi Qigong is a beautiful, gentle and flowing style of Qigong that is both a delight to do and extremely relaxing. Sets one and two complement one another and can be studied independently. Set three takes you to a deeper level of understanding and its necessary to have learned the previous two sets before studying this level.
Please explore and enjoy our web pages and feel free to contact us if you would like any further information.
Andrew
The School has Branches in Salisbury and Ealing and is ratified by the Shiatsu Society Uk and recognised by the CNHC as a provider of Shiatsu teaching
To comply with the new EU data protection legislation we have updated our privacy policy and would ask you to read and accept the terms when using our website.