Shiatsu for wellbeing or Japanese Acupressure Massage.
Certificate in the Foundations of Shiatsu and Acupressure for Common Ailments
This innovative and stimulating course will introduce you to the basic skills of the Japanese healing arts including shiatsu, acupressure and sotai. By the end of this course you will have sufficient knowledge and ability to work confidently and effectively with a wide range of people to improve their general health and wellbeing, help with minor ailments and injuries and of course for relaxation. We also place a great importance on self development and include regular qigong, makkoho and yoga sessions during our weekends.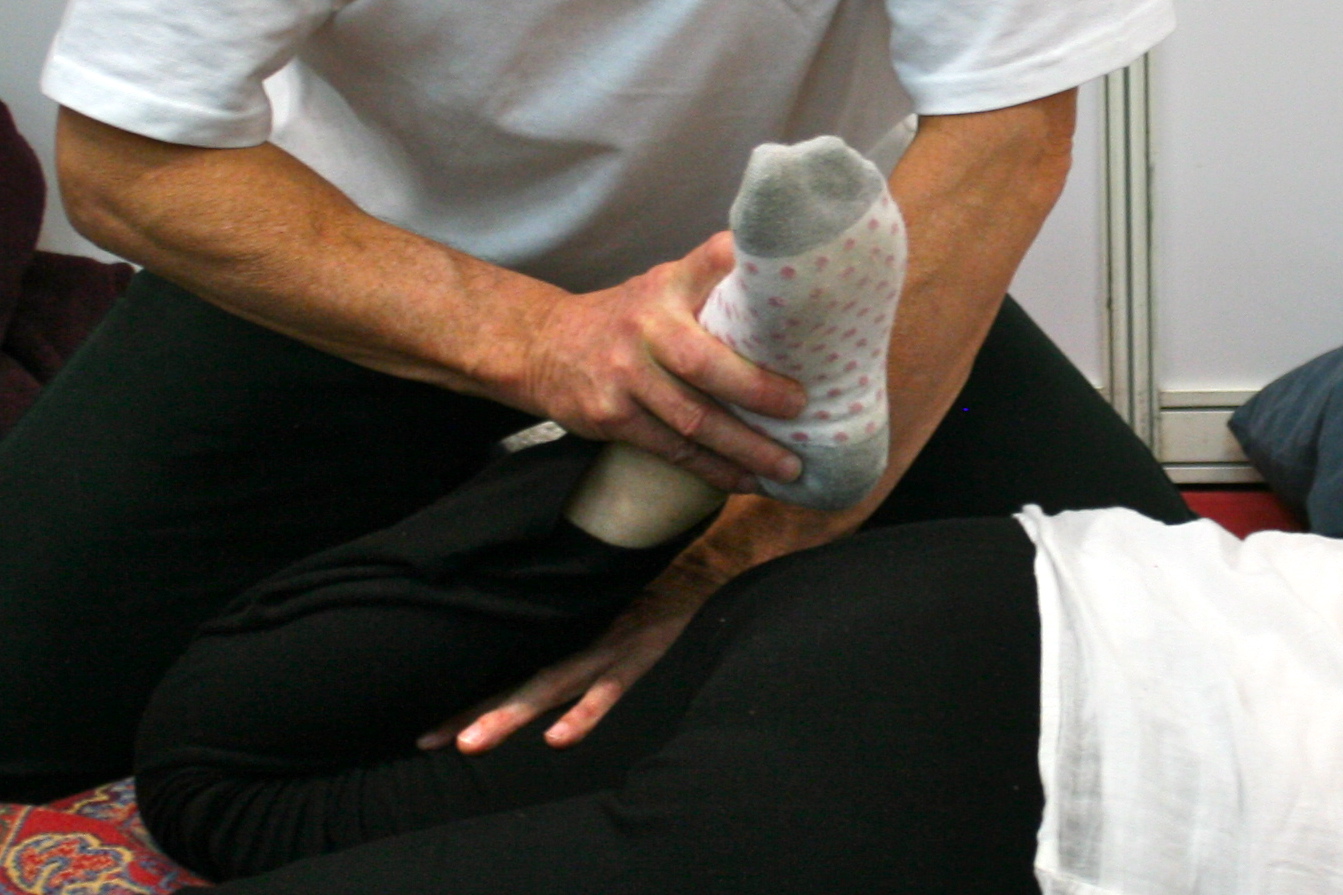 The next weekend course is due to start in Salisbury on 3rd October 2020.
The cost for this course is £1850.00
This course runs over twelve weekends and a total of 156 hours. The syllabus will typically include the following elements: – Shiatsu for Friends and Family. It also forms the first year of our Practitioner diploma.
On successful completion of this course you will receive a Certificate in the Foundations of Shiatsu and Acupressure for Common Ailments.
Salisbury: 12 weekends: October 3/4, Oct 31/1 Nov, Dec 5/6 2020 remaining dates to be confirmed.
Module 1 of the Japanese Acupressure massage course is the three weekends of the shiatsu for family and friends course and module 2 is  focused on studying the location and function of the 12 classical meridians, their five element and six division pairings, and six meridian treatment routines. You will also learn about the energetic function of the organs associated with those channels as well as a selection of associated acupressure points or Tsubos used for treating common complaints.
A typical Syllabus might include;
Shiatsu technique applied to the twelve classical meridians 
The principles and techniques of Shiatsu taught in the Beginners Course (Stage 1) are expanded and applied to each of the 12 classical meridians to build a systematic and fluent framework for Shiatsu application. On completion of this course you will be able to give a shiatsu massage for relaxation and musculo-skeletal problems.
Acupressure
You will learn a selection of Acupressure points or Tsubos which are commonly used for 'first aid' treatments as well as to treat common complaints and balance the body. This will include a practical experiential understanding of the nature and location of the major points in relation to surface anatomy.
Sotai; Sotai is a fabulously simple yet effective neuro muscular release technique to correct structural imbalances in the integrity of the body.
Ampuku technique: Ampuku is a system of therapeutic abdominal massage
Therapeutic stretching and Cross Fibre muscle flushing technique:
Understanding the physiology of stretch reflexes to increase flexibility through Shiatsu. Including Meridian stretching and opening methods and techniques to reduce muscular stiffness and pain.
Five Elements Correspondences
The Five Elements or Phases is a 2,500 year old Taoist system for understanding natural phenomena and their relationship with the universe. A wonderful starting point for understanding what is going on in the human body.
Zangfu functions 
The zangfu are the internal organs and related body/mind functions as interpreted through Oriental medicine and how each pressure point affects the body/mind when activated.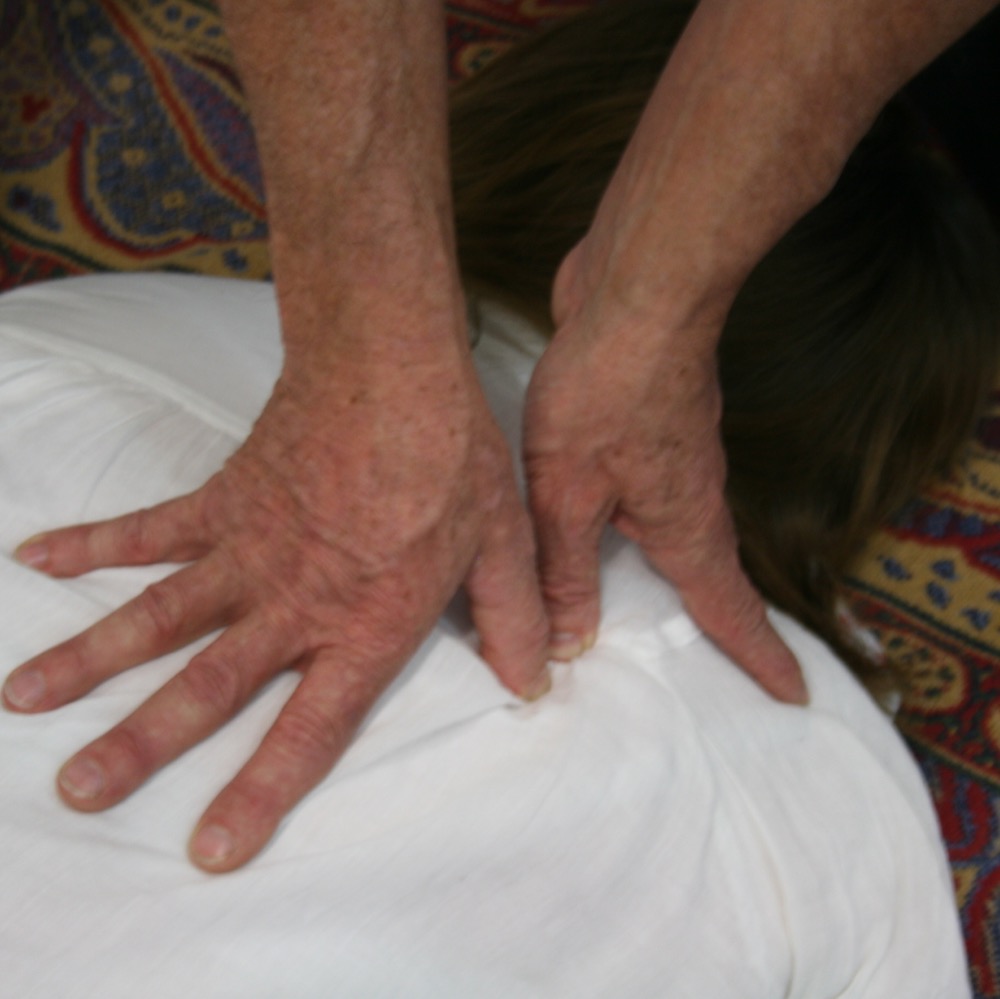 Yu and Bo points:
Points on either side of the spine which correspond to certain body organs and meridians and become tender when the systems become unbalanced
Basic visual and palpatory diagnosis:
How to 'read' the body to determine imbalances of ki within the channels.
Regular practical feedback and evaluation:
One to one feedback on your technique.
Assessment procedure
Students wishing to receive the Foundations of Shiatsu and Acupressure Certificate at the end of module 2 will have to take a shiatsu theory exam, complete 50 shiatsu treatments and a practical assessment. You will also have to complete a recognized anatomy and physiology course unless you already have done so. The School has a home study program which is included in this course.
Self Study
All of our courses are part time with attendance over single days or weekends but for our certificated courses you will need to allow for 4 – 6 hours of self directed home study per week.
Seated Acupressure Massage or Onsite Massage Workshop 
On completion of this one year course you will be able to take a two day workshop for shiatsu performed in a specially designed massage chair. This will enable you to work as a practitioner of onsite shiatsu or acupressure massage whilst you complete your shiatsu training. Please follow the link for more information on seated acupressure massage 
The second year of the Practitioner diploma course, will follow on for  11 Weekends. All our courses are subject to a minimum of 4 students.
For more information please contact us using the email contact form or download the registration form.